Welcome to my first Pattern Round-Up!
I have been adding items to my must make list for months. Unfortunately, I haven't been knocking as many off of the list as I've been adding. I figured that if I write them down on here, I will then be obligated to follow through with making a few of them. I'm a total pattern hoarder but too often I give up my pattern plans for self-drafted sews instead. So, in no particular order, here are the patterns I'm going to be making very shortly:
This is an incredible looking pattern that I purchased a few months ago on Etsy. I had been searching high and low for a thigh-high sock pattern that used accessible fabrics.Going Rogue had great reviews, was inexpensive and has great instructions. It features a large variety of sock lengths and styles in both men and women sizes.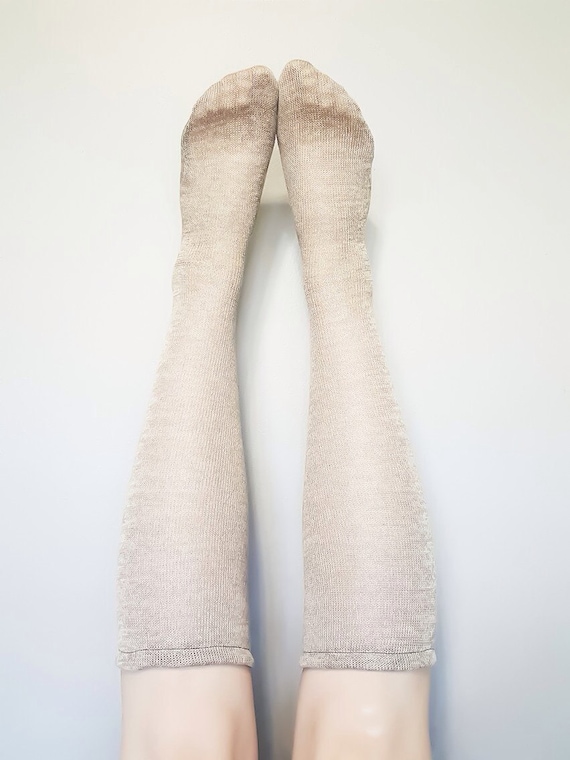 I'm not usually a huge fan of peplum style tops and dresses. I do have a soft spot for fit and flared pieces. I think this pattern will fit my body shape beautifully. The available pattern size is very close to my actual measurements. This is a rarity with patterns published from the Big 4. Anything that minimizes adjustments and lets me get sewing faster is good in my books. I'm planning on making the strapless dress length style.
This is a pattern that I've been thinking about making for a few months now. I wasn't sure how it would look on me. After a little bit of research though, I have seen some beautiful plus size outfits that included pencil skirts. I've purchased some beautiful fabric to help get boost my pencil skirt confidence, so it has been officially added to the list! I highly recommend checking it out though, as it's completely FREE!
This is a pattern I've made twice before and have absolutely loved it! Now that summer is here, I'm in need of many more tank tops. This pattern fits like a dream! I can't recommend it enough. So I'm going to make another 2 or 3 very quickly. 
A pattern from the Archive Collection (Circa 1953). This pattern only goes up to a size 22, so it will take a little bit of grading to get it to the correct size. Last summer, I purchased a RTW dress for nearly $200! I wore that dress right down to the threads and am needing a replacement. So hopefully this will be made into the dress I'm dreaming about.
Expect to see some posts about these patterns shortly. Do you have any patterns you're planning on making soon? I would love to hear about them!